What is Earnest Money?
Posted by Yegor Beljovkin on Monday, August 3, 2020 at 8:43 PM
By Yegor Beljovkin / August 3, 2020
Comment
What is earnest money and why is it important?
In the purchase of a home one of the first steps for the buyer is depositing earnest money. The amount can vary but here in Colorado Springs it's common to see 1% of the purchase price being held for earnest money. So for an average house in our area a buyer can expect to put down roughly a $3500 deposit. However nothing in real estate is set in stone and the specific amount can be negotiated. Depending on the situation you may ask for the seller to accept a lower amount or perhaps offer a much higher amount to solidify your offer in a competetive situation.
Without going too deep into legalese there are two important terms in real estate, liquidated damages and specific performace. Unless a buyer's agent does something crazy 99.9% of the time buyers are subject to liquidated damages. This means that if a buyer fails to perform on all of their contractual obligations the worst that can happen to them is losing the earnest money. Sellers, who are under specific performance by default, would be subject to a lawsuit for the full value of the transaction if they fail to perform on the contract.
The easiest way to think of why earnest money matters is because it shows the buyer is serious. Putting down a deposit of several thousand bucks on a home means that the buyer isn't out writing offers on half a dozen other homes and is actually committed to making a purchase in good faith. Imagine if one buyer was able to tie up a dozen homes just to maybe close on one. We would hate that person, we would seek them out and destroy them.
When submitting earnest money make sure to note the property address it correlates with and if doing so in person get a receipt. Also make sure you drop off earnest money before the deadline as failing to do so will cause you to fall out of contract. Once you deposit earnest money as a buyer don't stress out about losing it. It is generally held by a third party like the title insurance company or sometimes the listing brokerage. It is never (should never be) held directly by the seller. So if something goes sideways in your purchase like for example the home inspects poorly, or does not appraise for purchase price, or something else happens within the contract period that causes the buyer to terminate the earnest money will likely be released back to the buyer. In Colorado our contract is very buyer friendly and the likelihood of a buyer losing earnest money is low as long as they're working with a competent agent.
if you submit earnest money like this expect to have problems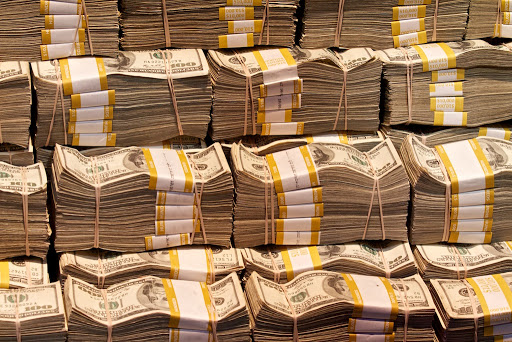 Earnest money can be deposited using a personal check or wire transfer. Money orders can also work but the money needs to come out of a bank account that is tied to the loan for the purchase. Earnest money can not be deposited as cash. Sending earnest money as ACH will probably cause issues as well. Your lender will want to "source" the funds for the earnest money so often times just writing a personal check from your account is easiest to track.
If a contract falls apart the buyer and seller will need to sign an earnest money release form. Once that form makes it to the earnest money holder it's pretty typical for that money to be released within a day or two. One exception to this that happens fairly often is if you drop off earnest money as a personal check and it takes the holding party's bank several days to clear it. They probably won't refund the buyer's money until their check clears.
That's earnest money in a nutshell. We didn't talk about promissory notes or different scenarios with builders. For more on this or anything else real estate please feel free to contact us!