Colorado Springs-Where Mountain Living Meets the City
Posted by Yegor Beljovkin on Tuesday, August 11, 2020 at 1:51 PM
By Yegor Beljovkin / August 11, 2020
Comment
Colorado Springs is a perfect mix of city and mountain living. Positioned right up against Pikes Peak, Colorado Springs is one of the only large cities with a 14 thousand foot mountain not only in view, but also within a 45 minute drive to the peak of the mountain. This is truly an amazing thing no other city has. The proximity to the mountains provides hundreds of trails within minutes of your doorstep no matter where you are located in the Springs. Some of the nature parks that are open to the public for free use are: Cheyenne Mountain Canyon, Palmer Park, Ute Valley Park, Garden of the Gods, Bear Creek Canyon, Red Rock Open Space, Pulpit Rock Park, and Austin Bluffs Open Space - just to name a few. These places are a dream for hikers, mountain bikers, and climbers.These trails offer something for anyone whether you are a beginning hiker or an adventure enthusiast.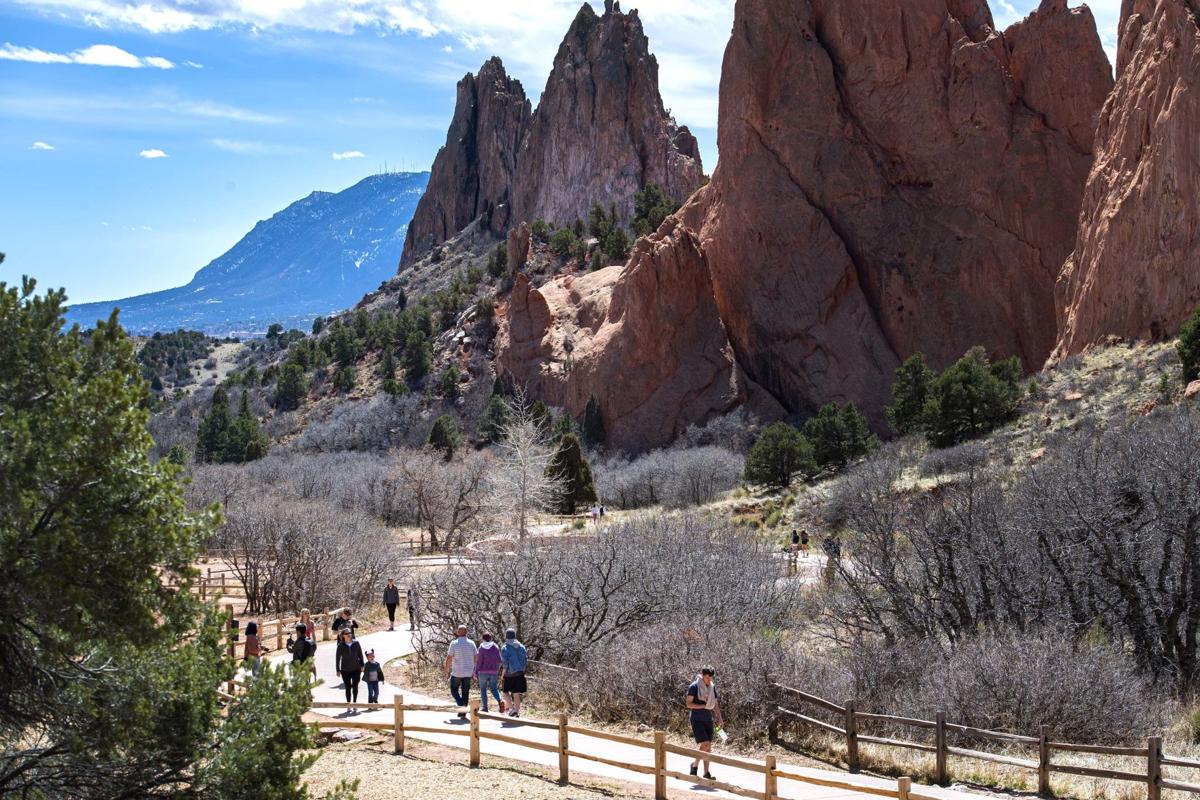 Not So Into the Outdoorsy Thing?
As for those that aren't as interested in the mountain lifestyle. Colorado Springs has several pockets of town that provide a different city vibe in each place. We have Downtown Colorado Springs which is the hub of the city with many businesses, restaurants, bars, and breweries. Just west of downtown is Old Colorado City (OCC). Old Colorado City was actually the original capital of Colorado when it was just a territory. OCC has a quaint historic charm as it was originally founded as a gold processing center during the mining era. Today, OCC is a great place to visit for shopping in locally owned boutiques, eating at unique restaurants, or listening to live music in some of the local bars. Continuing west from Old Colorado City, you will head into Manitou Springs which is a great place to visit to get more of a "mountain town" feel as it is nestled up in the mountains just below Pikes Peak. The main street of Manitou, Manitou Ave, has several natural mineral springs which people can drink from free of charge. Manitou is also a great place to come and shop for Native American jewelry, local pottery and artistic knick-knacks.
Wanting More Than Just Shops and Restaurants?
As for those that are more interested in having more of a neighborhood community rather than a city vibe, if you head towards Eastern Colorado Springs or Northern Colorado Springs you can find just that. As you head east or north, Colorado Springs offers more of the suburban lifestyle. This is great for families who want to live in older to newer neighborhoods. Don't be fooled though, the northern and eastern part of the Springs is also abundant in many great qualities. You can find a mix of 'mom and pop' type restaurants and stores as well as big name restaurants and stores. The beautiful mix of individually owned businesses and big name business provides a convenient mix of finding exactly what you need and still being able to support locally owned businesses. This is one of the great things about the Springs, entrepreneurs can thrive here and do. There are also many great schools, parks, and community events that take place in these areas. Many neighborhoods have recently started doing their own farmers markets on select days of the week. Local vendors or farmers will set up and sell their goods in a community open space making attending convenient for families. How great is that?!
Colorado Springs offers a little bit of everything for everyone. That is why people love it so much! Check out our other blogs to learn more!